Updated January 16, 2019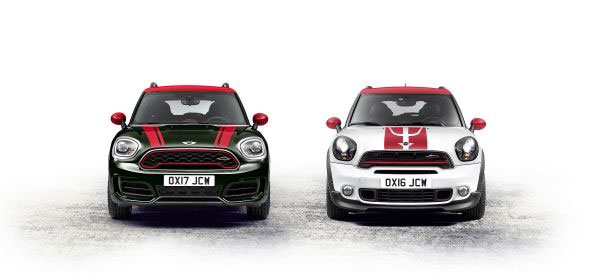 Is calling a Mini big an oxymoron?
After all, among other things, the name Mini means – according to my Random House Webster's Unabridged Dictionary –"of a small or reduced size in comparison with others of its kind." Not only that, but the original Mini of classic car fame was a truly small car – a very small car. Heck, when I was in school, we used to marvel at how our music teacher (who seemed at the time to be about nine feet tall) managed to fold himself into his Mini.
BMW's reimagining of the Mini is – and sure feels like – a much larger car, not that it reminds me of a land barge at all. Fortunately, every modern Mini I've driven has also been a blast to drive (like pretty well every BMW I've driven, in fact), and the little critter has also evolved since then, adding "SUV" and "wagon" versions, among others.
So, it was that the 2019 Mini Countryman found its way to Chateau Bray for a week heading into the Christmas holidays. And it wasn't just a Countryman, it was the John Cooper Works ALL4 Midnight Black Edition that features more power, all wheel drive, a sport suspension, Brembo brakes, and offers nearly as much driving fun as you can get with an automatic transmission. more...
Looking for something to do with that left-over Christmas money? I have a couple of suggestions and in this and a couple of subsequent columns I'll outline them. And while some are relatively high end, some (such as those mentioned in this column) are pretty darn inexpensive.
First up, something new and something not new but very worthwhile: The Scout charger and the Roku. more...
Consumers looking for a three row SUV/Crossover have a new choice in Subaru's latest new model.
The Ascent, new for 2019 and, according to Subaru, their largest vehicle ever, is aimed straight at such vehicles as Mazda's terrific CX-9, the Honda Pilot, Toyota Highlander, VW Atlas, etc. etc. etc. etc. etc. Yep, it's a pretty crowded niche.
And that's great! More choices are certainly better than fewer.
The Ascent (add a couple of "S's" to the name and you surely have a decent – or de-scent – fart joke!) seats up to eight people and features all the stuff that has made Subaru popular with its loyal audience – such as symmetrical all-wheel drive that's comfortable on and off road. Alas, it also inflicts a couple of things that aren't so good – stuff such as a continuously variable transmission (though this one is far from being the most annoying CVT I've experienced) and nannies that are so annoying I found myself cussing at the vehicle repeatedly.
That said, there's a lot to like about the Ascent, including a comfortable and attractive interior that's designed and built mostly logically, as well as coming with most of the more mainstream tech features found on most new vehicles these days – stuff like Bluetooth, power this and that, you name it.
The Ascent is Subaru's first foray into this niche since it killed off the old Tribeca, which was a pretty bizarre-looking (another fine Subaru tradition: remember the SVX?)  but fine to drive "crossover" (it toed the line well between minivan and SUV). more...
---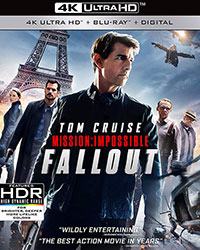 Tom Cruise' Mission Impossible movies are kind of like cotton candy.
Huh, you say? Well, the MI movies are a bit like the kind of empty but fun calories (fun, unless you have a beard!) you get from an order of cotton candy – fun while it lasts but not particularly nourishing.
That isn't really being completely fair to Mission Impossible: Fallout, however, because, while we're here for the stunts and the action scenes (stuff that's traditionally top shelf in this franchise), there's actually a modern, believable plot on hand as well. It just kind of gets lost in the action.
It's almost as if they wrote a one-hour movie, but then filled out the film's 147-minute running time with mayhem. And though I often decry stories that lack story, in the case of the Mission Impossible franchise it works more often than not. Heck, I'd even go so far as to say the last couple of MI movies have been better, and more entertaining, than the last couple of James Bond movies.
Still, you'd think by now the Powers That Be would know the missions aren't really impossible and, perhaps, rename them Mission Really, Really Difficult or something. But I digress…
According to the supplements that really shouldn't be missed (they're on a separate Blu-ray in Paramount's multi disc/digital set), Cruise went out and got his helicopter pilot's license for this film (lucky duck!) and he does a lot of his own flying here. I find it hard to believe he did all the stunt flying, but he did enough "stunt-ish" flying to bring a lot of credibility to the scenes. more...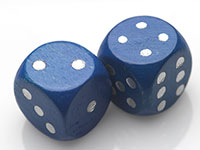 Last week, I wrote part one of this series on buying a vehicle, outlining some of the things you can and should do before going to the dealer or private seller. This week, I'll outline a few dickering/haggling tips that I've used successfully for vehicle purchases (and other things) that might help you in your quest for new wheels.
Remember, these comments are based on my personal experience and may not work for everyone – haggling does require a bit of nerve, after all, and you also need to be willing to stand up and walk away from a deal with which you aren't comfortable.
That said, haggling can be a lot of fun – whether you're buying a car or a refrigerator. I try to haggle nearly everywhere! Sometimes it works, a lot of the time it doesn't (clerks in stores usually can't dicker and their lives start flashing before their eyes when you try, which is pretty funny), but one success out of a few attempts is still worthwhile.
I've dickered successfully at stores like Sears more than once and even got a discount on a Sony LCD TV that was being blown out at a nearby drug store a few years ago. You never know if you don't try!
A caveat: if you try some of these tactics and they blow up in your face, don't come looking here for restitution: as with everything else, your mileage may vary. more...
---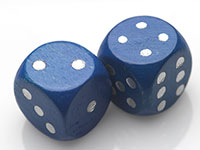 (Part One of Two)
Buying a vehicle can be an intimidating and frustrating experience, but if you keep your wits about you and refuse to be frustrated and/or intimidated you can negotiate a deal that could save you thousands of dollars.
Fortunately, the actual negotiating process can be fun – and it's cool to see the look on the other party's face when you have the audacity to offer less than the asking price.
I have some recent experience in the car buying process which led a friend to suggest I string my experiences together into a couple of columns that could (not "will") help empower you the next time you sally forth into the car market.
You have to be willing to make the first offer, though, because no seller in his/her/its right mind – private or dealer – is going to unilaterally lower the price just because he/she/it likes the cut of your jib. Unless, of course, they're hungry for the sale, which you can use to your advantage.
You also need to be willing to walk away from the deal, regardless of how much you love that particular vehicle and want it to become a new resident in your garage or parking spot. There's always another fish at sea… more....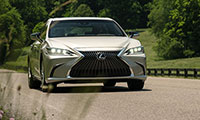 It was one of the two original Lexus models first introduced at the end of the 1980's, when Toyota and Nissan both had the audacity to take on the European luxury marques head to head. Now, it's just one of many Lexus offerings but, as it has always been, the ES 350 is a really nice car – and it's even quite affordable in this niche.
You can still get a normally aspirated V6 to power it, too! This is a wonderful thing in an era in which carmakers are downsizing and turbocharging their power plants.
The ES – originally the ES 250 – seemed originally to be mostly a placeholder, a car Lexus dealers could showcase alongside the legendary and innovative LS 400 (now the LS 500, the luxury sedan car that rewrote the rules of automotive luxury, quality, and marketing). There are enough different Lexi now to choke a horse, including sedans, SUV's and even a couple of coupes, so the ES is now just another entry – yet it's a darn fine one, comfortable and luxurious and nicer to drive than one might imagine from its "more luxury than fun" demeanour.
Oh, it surely isn't perfect – take a boo at the typical Lexus "alien predator" grille that, in this instance, looks like it's made out of whalebone corset thingies from days gone by, as well as the damn trackpad with which Lexus insists on saddling too many of its vehicles. more...
---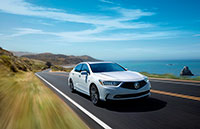 Acura's biggest and most powerful sedan is a very nice ride.  I'm not sure that's enough to make the car stand out in a niche full of really nice luxury sedans, though.
Still, you get a lot of niceness for your after-tax disposable income.
The RLX succeeded the RL a few years back, a luxury sedan I liked a lot, and this replacement has much to recommend. Oomph is plentiful, comfort and luxury abound, and the car will probably outlive its owners. So why do I come away from a week with it feeling kind of "meh?"
Simply, because – as nice as it is, the RLX Sport Hybrid also really annoys me, and it's mostly due to interface design and usability choices Honda/Acura has made in recent years.
That doesn't mean the RLX is a worthless pretender. Far from it. And Acura has given the sedan some tweaks this year that are meant to keep it interesting. These changes include new front and rear styling the company says reflect its new design direction and its "signature" diamond pentagon grille. The hood has a couple of creases on it that give it a kind of weird, "pre-crumpled" look, but it's hardly offensive. There are also new seats, and they're available in Saddle Brown leather now. You can also choose from two new premium exterior paint options. Pretty exciting stuff! more...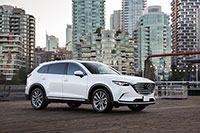 Mazda's largest bundle of joy goes into the 2019 model year with some new tweaks the company thinks will make this three row SUV/Crossover even more compelling than before.
Tough to do that with a minor upgrade, especially since the CX-9 was such a terrific beast already, but the purveyor of Japanese "Zoom-Zoom" pulled a few rabbits out of their design hats for the new model year and they combine to make this big, three row SUV even nicer.
It still needs paddle shifters, though. Zoom-zoom without paddles for the automatic transmission? Give me a break!
That said, driving the CX-9 is like driving any other Mazda: it's more fun than you might imagine for such a vehicle. It's also plenty comfortable and luxurious, and even more tech-equipped than ever. This vehicle is put together so nicely that if I were shopping in this niche it would be top my short list – even before some other, supposedly more luxurious (but with more annoying interfaces) Japanese brands that cost thousands more.
One thing you don't get with the CX-9 that you do with those unnamed competitors is a V6 engine. Mazda dumped that with this current generation, and as much as I love the smoothness of a nice V6, the CX-9's turbo four – which is now shared with the Mazda6 sedan – is a lovely performer. more...
---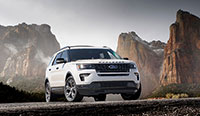 Ford's "fuller sized" SUV/Crossover, the Explorer, continues to be a compelling vehicle for people looking for a well-appointed ride that can handle up to seven people.
The Explorer, which was really one of the first so-called SUV's, isn't all-new for 2018, but it soldiers on as a solid and capable vehicle that also offers good off-road performance, as well as most, if not all, of today's popular vehicle/connectivity/entertainment technology.
Ford of Canada was kind enough to lend me a Platinum trim level Explorer for the week and a half my wife and I were sentenced to spend in Ontario a few weeks ago. I'd driven the Explorer a few times before and liked it, though it's a larger vehicle than I prefer, and this time helped cement its basic goodness into my psyche as we visited my elderly Dad and tooled around the area between Ottawa and Trenton, Ontario. more...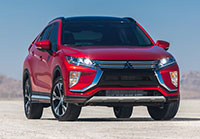 Mitsubishi's new Eclipse Cross SUV is the Japanese automaker's entry into the entry level compact SUV market, a niche currently occupied by such other Japanese models as the Honda HR-V, Toyota C-HR, Mazda CX-3 and Nissan Qashqai. How does it stack up compared to that competition?
Well, I haven't driven a Qashqai, but I have driven the Honda, Mazda and Toyota and the Mitsubishi compares with them fairly well. And to sweeten the deal, owners get Mitsubishi's extensive warranty policy: a 10-year, 160,000-kilometre limited warranty on the power train, a five-year 100,000-kilometre new vehicle limited warranty with five-year unlimited kilometre roadside assistance.
That's good news. But while there's nothing really wrong with the Eclipse Cross, and it drives as well as such a vehicle is likely to ("Zoom-Zoom" from some of the competition notwithstanding), it still manages to come off like a bit of a dog's breakfast, at least as far as its design is concerned.
If you have a starving dog, then, you're in luck! more...
---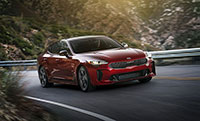 Kia's new sporty flagship is a nice four door hatchback – a sports sedan that isn't quite a sedan but which looks, acts, and (even better!) drives like a sports sedan.
Move over BMW? Probably not, though there's sure a lot to like about the Kia Stinger, including interfaces that are easy to figure out and to use – something to which a lot of the competition should take notice.
The Stinger is Kia's first rear wheel drive car, though Kia Canada's sample was all wheel drive (that's all you can get on this side of the Canada/US border). And it drives like an all wheel drive sports sedan should: sticks to the road really well, with maybe a dash of understeer to help keep things interesting. That doesn't mean the car plows ahead in a straight line when you want to zig and zag, fortunately. In fact, I took the Stinger across Canada's highest mountain pass (the 7200-foot Highwood Pass), a lovely driving road that offers long straights and plentiful twists and turns and, while a bit of understeer did show up, it was quite gentle and didn't bother me a whit.
The Stinger, in fact, is a blast to drive. It's also comfortable, appointed very well, and just all round nice. And because it isn't a BMW, or Lexus, or Audi, you pay a bit less for the privilege of owning it.
As far as its looks go, the Stinger is recognizable immediately as a Kia, and I happen to think that's a good thing. Kia and its stablemate Hyundai were smart several years ago and hired some big design guns from the German competition, led by ex-Audi guy Peter Schreyer, and their vehicles have been getting better, better looking, and better driving. Can't complain about that too much! more...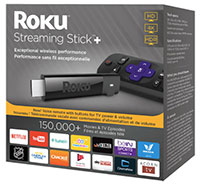 It's getting hard to ignore Roku's effect on the home electronics market. Not only does the company make a wide variety of devices that can turn your dumb TV into a smart TV, but the technology is showing up built right into many TV's these days.
Clearly, the company must be doing something right – or at least something that consumers like – with its products.
And, though it isn't a completely brand-new addition to their product line, the company is offering an upgraded version of their entry level "Streaming Stick" with the Streaming Stick+, which ups the tech ante from the base unit quite nicely. more...
---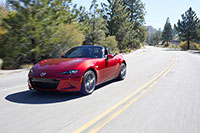 It's amazing how the simple shot of oomph Mazda has added to its wonderful little MX-5 gives its driver an even bigger shot of adrenaline.
Yet there it is:  a car that has always been a joy to drive, yet has never been accused of being over powered, still isn't overpowered - but it's powered enough, and for this reviewer that's the best news si nce the demise of the turbocharged Mazdaspeed Miata of years gone by.
I loved it! In fact, this new soft top MX-5 (why, oh why, can't they keep calling it the Miata?) is my favourite MX-5/Miata to date. And that surprised me.
The surprise came from the fact that my favourite MX-5 previously, besides that old turbo model, was the last generation MX-5 with the retractable hard top. I'd loved it for that retractable top which, for an increasingly follically-challenged dude like me who prefers not to have the sun beating down on the cranium too much, offered the best of convertible and hard top worlds. The extra weight undoubtedly affected its acceleration, but not enough to make the car suck in any way. more...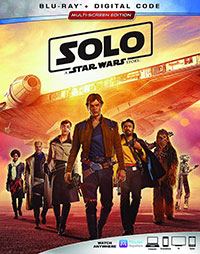 The second Star Wars spin-off movie since Disney bought the universe from George Lucas – not to be confused with the two "Episode" movies that have come out as well – is a flawed attempt with a troubled gestation. Yet it's still well worth watching.
If only the filmmakers hadn't bitten off so much that they didn't need to chew (no Wookiee joke intended).
Yet even with its issues, and in its final form as found on this otherwise great Disney Blu-ray (alas, no 4K disc was sent for review), it's better than the last "official" Star Wars film, The Last Jedi. It isn't nearly as good as Rogue One, however, which in my never humble opinion is the best Star Wars film since the original tri logy.
Obviously, Solo is a look into the past of the character who's arguably the most interesting in the Lucas-created universe: Han Solo, that scruffy-looking scoundrel who stole Princess Leia's heart, was a smuggler, a pirate, a thief – and, as it turns out in Ron Howard's Solo – a man with a love of his life pre-Leia. more...
---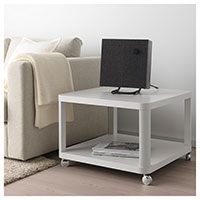 One may not think of IKEA as a place to shop for audio equipment, but the Swedish company best known for its furniture is throwing caution to the wind and introducing a new Bluetooth speaker system anyway.
It's the ENEBY line of speakers which, as of the August 1 kick off in Canada, consists of two models, both of which are available for under $100 CAD. The smaller of the two (called the 20x20) includes the capability for wireless power as well as wireless tunes – as long as you buy the optional ($20) battery pack for it.
Since IKEA is about the last company I expected to offer a speaker system, I jumped at the chance to review one, and the company was kind enough to send me the larger of the systems, the 30x30 ($99 CAD) to try out. Both models are available in either black or white (my sample is black), feature what at least one other reviewer seems to judge as attractive styling, and will probably look really at home on that IKEA stand you may have sweated over when you brought it home and had to put it together.
Another plus: you don't have to assemble the ENEBY! more...
---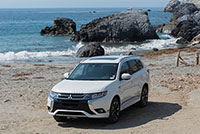 Mitsubishi has unleashed its plug-in hybrid version of the Outlander and I have to admit it's the nicest Mitsubishi SUV I've driven to date.
Not that a plug-in hybrid is near the top of my list of things to look for in a new vehicle, but judging by the number of plug-in hybrids available these days it seems clear that a) people either want such a vehicle or b) car makers are being pressured to add such vehicles to their offerings whether they sell or not (otherwise, why would we need government incentives that force your neighbours to help you pay for your purchase through their taxes?).  
Mitsubishi's "green" version of the Outlander has apparently been available elsewhere in the world for years, but this was the first model year the product has been offered to Canadian consumers. And according to the company, it appears Canadians are embracing the vehicle. "With 598 units delivered in the month of July (2018), Outlander PHEV leads the plug-in hybrid segment with more plug-in hybrids sold year-to-date than any other nameplate", the company said in a release, "helping Mitsubishi Motor Sales of Canada to achieve its (sixth) consecutive best month sales record."
That just shy of 600 units means the Outlander PHEV accounted for nearly a quarter of Mitsubishi's total sales for the month.  more...
---
Music lovers who use their cell phones as a source for their tunes have a nifty new tool at their disposal in LG's newest smart phone, the G7 ThinQ.
That's because its innards are also designed kind of like a transmission line speaker, enhancing the bass output from what you might expect from tiny little phone speakers. LG says "the G7 ThinQ uses its inner space as a resonance chamber to amp up the bass and deliver a premium, loud, and room-filling audio experience."
It's a great theory and similarly-themed techniques have been used by audio speaker manufacturers over many years. Perhaps the most famous is Bose, but I remember some DCM speakers I owned once that also used this type of transmission line strategy that basically works like a tuba does: the sound begins at the source (the tuba player's mouth and lips, in this example) and the follows a circuitous route round and round until it comes out the bell – as pure and clean, and loud and deep, bass. more....
---
I've just washed my car from top to bottom without using water, a pail, or a hose. Or by using someone else's efforts on my behalf, or someone else's washing facility. It was really cool!
And while I think I'll still use the touchless wash down the street a lot of the time, I've learned that you really can get your car clean just by wiping it with a cloth. If it's the right cloth.
In this case, the cloth was one of Armor All's Wash Wipes, one of a bunch of products the company sent me to test on my car. And my car, while not disgustingly dirty, was definitely not clean – I'd taken it on a road trip high into the Rocky Mountains and it came back dusty and rain-spotted, with enough bugs on the front end to have envirowhackos picketing me for causing bug species to become endangered.
It all started a couple of months ago when Armor All's rep emailed me to ask if I'd be interested in putting a bunch of their stuff through its paces. Being lazy and sedentary, I immediately balked, thinking this would cause me to do more physical labour than I was meant to do. But then I thought that, if the stuff worked as advertised, I might be able to keep my beloved A4 Avant in top shape without leaving my property or getting as wet as I do usually when I deign to wash it in the garage. more...
---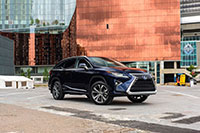 Lexus' top selling SUV, the RX series, has received a boost for the 2018 model year in a move that instantly makes it competitive with three row luxury people haulers.
It, as you probably guessed, is the RX 350 L, the L indicating that the vehicle has been stretched a few inches (about four, in fact) to allow for the installation of a third-row bench. It isn't a third row like you'll find in a minivan, but it's in line with some of the competitors whose Steerage class seating is more of the "emergency-public-transit-alternative-type" of vehicle.
That means adults won't want to spend a lot of time there – we checked this out with my son, just to make sure – but they can if the have to. And in the meantime, those of the smaller and/or shorter persuasion should be fine for a while, and for the times you don't need the extra bum holders the power-folding third row can be stowed flat for extra storage.
The RX has always been a great vehicle, though not really a "driver's car" per se. So, if you're looking for Porsche-like performance or feel, you're better off looking somewhere else. That said, if spirited driving isn't as high on your list as comfort, creature comforts, quality of construction, and technology, this Lexus could be the top choice. Heck, there's a reason it has been selling so well for so long. more...
---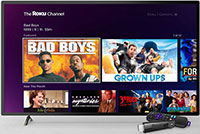 Roku customers who can't find enough stuff to watch and/or listen to on the platform have a new weapon in their search for stuff: the Roku Channel.
The Canadian version of the channel went live on the morning of July 23 (the U.S. version has been available for a while) and offers a selection of movies, TV shows and the like in one location – kind of like about a thousand other channels you can put onto the Roku, such as Shout! Factory TV and ,many, many others. And the content is all free!
That doesn't mean you don't pay for it, however (since nothing in life is ever free!): you do have to suffer through commercials, though Roku claims its Roku Channel is, according to the press release, "expected to average about a third less advertising per programming hour than ad-supported linear TV in Canada." more...
---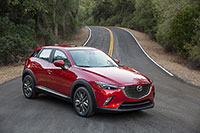 Compact SUV's are a dime a dozen, but if you're looking for one that's not only capable, roomy and efficient, but is fun to drive as well, the list gets decidedly shorter.
Small and fun SUV's are available, but most of the lower end ones I've driven – the mainstream stuff from mainstream companies such as Toyota, Honda, Kia, Hyundai and the like – seem to focus more on the "UV" (Utility Vehicle) than the "S" (Sport), which is perhaps why the term "crossover" has become so popular.
And while you can get small SUV's that are a blast to drive, you often have to look higher up in the automotive food chain, such as the Porsche Macan, BMW X1 and X3 and the like. What's person to do if he/she/it can only afford about $30,000 yet still loves the joy of the drive?
As is often the case, Mazda rides to the rescue with a pair of great SUV's, the compact CX-5 and, the subject of this rant, the even more compact CX-3. You can get into a CX-3 for as little as $19,995 CAD and while you don't get a lot of toys or creature comforts for that amount of coinage, or even all wheel drive, you do get everything you really need – and it's augmented by a real, honest-to-goodness manual transmission. more...
---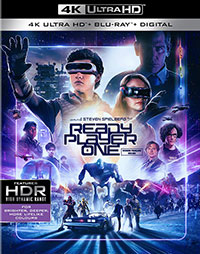 Ready Player One is a real home theatre treat, and the best way to catch it is on Warners' new 4K UHD disc with HDR.
As the headline says, it's kind of a blend between Tron – in which we're treated to a fantastic virtual world – and Roald Dahl's chocolaty morality tale in which contestants are bent on finding a golden ticket (keys, in this case) that will give the winner a huge reward.
Steven Spielberg's 2018 virtual reality flick also shares a bit of DNA with James Cameron's Avatar, in that we have real world folk using alternate personalities (and bodies, though in this case they're virtual) to interact with others from around the world. And, like Avatar, the villain of the piece is a huge corporation (IOI, which looks suspiciously like LOL on their logo) bent on maximizing their profits at all costs.
The movie is set in the year 2045, probably to give today's virtual technology time to mature, but considering the age of the cast members and the pop culture stuff they espouse throughout the film, there must have been nothing popular created in culture since before the turn of the century. So, we get The Iron Giant, The Shining, and an abundance of other references from the era, including a Zemeckis Cube (a Rubik's cube that bends time) and the Back to the Future DeLorean (kind of). There's also King Kong, a T-Rex and so much more. more...
---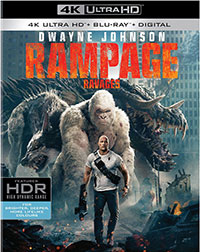 Ray Harryhausen would undoubtedly be smiling.
Rampage, the 2018 Warner Brothers release starring Dwaye "The Rock" Johnson, is an old time, rock 'em sock 'em monster flick that hearkens back to such glorious titles as King Kong, 20 Million Miles to Earth, Godzilla and many others.
I loved it!
It's also the latest movie to appear that's based on a game. This time, however, it's based on an old arcade-type, freestanding console game in which you control a horrible monster that's wreaking havoc on an "old tech-graphic" cityscape. I'd never heard of Rampage before this movie, despite my video gaming and generally nerdy past, but according to the supplements on the Blu-ray that accompany this terrific 4K HDR disc, Rampage appears to have been kind of analogous to what a Wreck-it Ralph game would be were Ralph the "hero" instead of the bad guy.  
Not my idea of a game, but Johnson and a good part of the cast and crew wax nostalgic for all the quarters they dropped into the consoles 'way back when - and their affection is contagious. more...
---
---
We welcome your comments!
TechnoFile: "The Tech Magazine for the Rest of Us!"
TechnoFile publisher Jim Bray's print columns are available through the
TechnoFile Syndicate.
Note: Unless otherwise noted, prices in this publication are quoted in US dollars.

TechnoFile is copyright and a registered trademark © ® of
Pandemonium Productions. All rights reserved.
E-mail us Here!
Our Privacy Policy