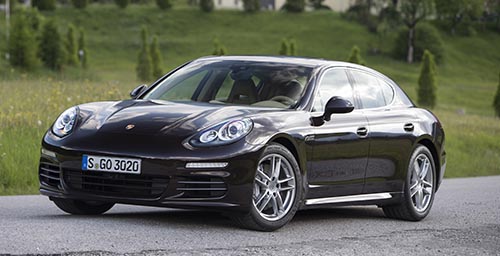 It may have a downsized engine this year, but the 2014 Porsche Panamera 4S is still one heckuva car, a GT cruiser par excellence.
And of course Porsche has included new tweaks into this year's version of its popular "sedan" (it's more a hatchback than a sedan), none of which change the classy character of this great vehicle. There's no substantial change to the rear end, either, so folks who've dubbed the big Porsche the "buttster" will still be able to laugh and feel superior when a Panamera pulls into view.
The rear end may be the car's weakest point, but I don't think it ruins it nearly as much as some others do, and it's hard to see how Porsche could have done it differently, anyway, considering that they wanted to give plenty of rear seat room - including headroom - as well as offering more storage space than they could get in any other Porsche other than the Cayenne SUV. And now, perhaps, the Macan… more...
You could almost call "Snake and Mongoo$e" a poor man's "Rush," after the terrific Ron Howard biopic that focused on the 1970's rivalry between Formula 1 world champions James Hunt and Niki Lauda.
Except that "the serpent and the rodent" aims its sights at a much different world of motorsports: the mostly American phenomenon of professional drag racing, in this instance as personified by the sport's legendary Don "The Snake" Prudhomme and his friend and rival Tom "The Mongoo$e" McEwen. And it's a fascinating look at a pair of guys whose rivalry on and off track never really ended (before the movie ends, anyway), even though they had been friends and business partners for many years. more...
What BMW calls the world's first Sport Activity Vehicle is back with a third generation model the company says sets the standard for luxury, versatility and driving dynamics yet again.
If not for the SAV designation, however, you'd be hard pressed to see how the new X5 is different from a garden variety SUV (Sport Utility Vehicle). What does matter is whether or not the X5 does its job as a vehicle well, and whether or not it does its job as a BMW - the supposedly ultimate driving machine - well.
Fortunately, the answer to both questions is "yes." The X5 gets you and your stuff around well, and it does so while feeling every inch the BMW. For better and for worse. more...
Home theater fans who want a truly big screen cinematic experience that's reasonably affordable have only one choice: a front projector. Such units can fire a wall-sized picture across your room, in full HD and 3D glory, with a truly spectacular image and image size.
You need the space, of course, and the ability to control the light in your room - but if you have those parameters licked, you may wonder why you ever went to a movie theater in the past. more...

Toyota's entry level car is a good little vehicle that's more fun to drive than you might think. Lexus', on the other hand, is nice vehicle that could be even nicer if they'd offer a non-hybrid version.
Toyota's little guy is the Yaris, which replaced the Echo that replaced the Tercel that filled a hole created when the Corolla grew up. Lexus' current entry level model is the CT 200h, a great little wagon that would go head to head against such worthy entries as the Audi A3 or VW GTI if it weren't saddled with a gutless and funless hybrid power train. As it is, however, it's still a really nice little car, even if it isn't great to drive. more...
If you like driving simulators, you can't go far wrong with Sony and Polyphony Digital's Gran Turismo series. And there's a new version out now, for both Playstations 3 and 4, and it ups the tech ante, adds more features and a few welcome tweaks.
What Gran Turismo 6 doesn't do is make a quantum leap from GT5, which was an excellent diversion already. Oh, the graphics seem smoother, they've reorganized some interface things - and I could swear they've added more background stuff such a birds flying over the track and better animated spectators - but the action feels pretty much like the previous version.
I don't really have a problem with that, even though a quantum leap would have been interesting (I wonder what GT7 will offer!). But GT5 (the first version I lived with) is already fantastic, so even though 6 is more of a tweak and enhancement than a totally new version, it's still worthwhile. more...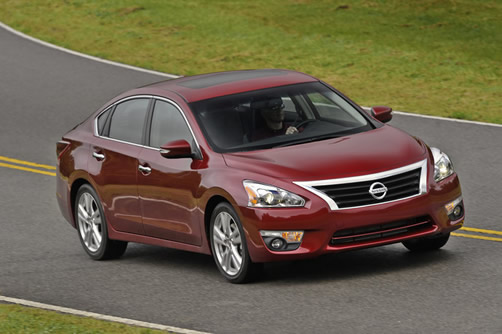 It may not get the kind of attention that some of its midsize sedan competition does, but Nissan's Altima definitely deserves a look - and a test drive - if you're shopping for a new vehicle in this niche.
This fifth generation Altima, new for the 2013 model year, offers a heckuva lot of stuff and, while it looks a tad more conservative than the fourth generation model, it's still an attractive design, good to drive, and full of features.
Nissan Canada's sample was of the 3.5 SL trim level persuasion, which means it was top drawer and featured the V6 engine as opposed to the 2.5 liter four cylinder power plant of lower levels. more...
When one thinks of classic epic biblical movies, titles such as "The Ten Commandments" and "Ben-Hur" come to mind immediately. But Cecil B. DeMille had a couple of such flicks under his belt before his 1956 "Commandments" magnum opus, including the new to BD "Samson and Delilah."
Unfortunately, while this movie has its charms (including those of Hedy Lamarr!), it's a pale shadow of his later "Moses versus Ramses" epic. Part of this is thanks to dubious casting decisions.
It sure looks great on the high definition disc, though! more...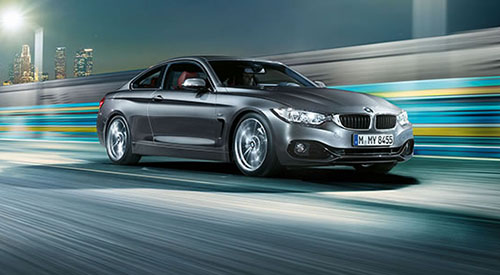 Say what you will about BMW's new naming conventions, the German company still makes vehicles that are terrific to drive.
Case in point: the 2014 435i, which used to be the 335i and which still rewards enthusiasts even though they may have to suffer somewhat for their Bavarian art.
The 435 isn't exactly merely a re-badged 335 coupe, but it's mostly that - and that's okay: the 335 coupe was a terrific place for BMW to start. I remember fondly a week's worth of seat time on one a few years ago, and this one is even better - mostly. And now that they're calling the two door 3 a 4 (just like the two door 5 series is, basically, the 6 and the two door 1 series is about to morph into the 2 series), "odds" are your BMW coupe will be "even" more easy to tell apart from its sedan siblings. more...
Leave it to OPPO Digital to raise its own bar!
The company, which has made a fine name for itself in the audio and videophile community for its spectacular disc players, has introduced a new version of its BDP-105 universal audiophile Blu-ray player and its "little brother" BDP-103.
They're called "Darbee" versions, not because OPPO folk have a soft spot for old Disney/Sean Connery movies but because they've squeezed more video processing capabilities into the units, and this threatens - er, promises - to make them even more compelling than before. more..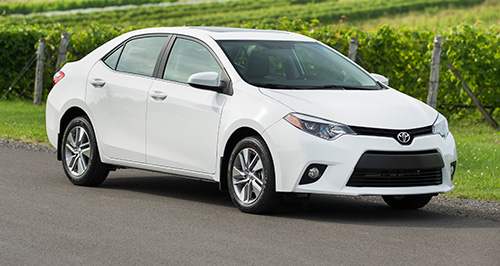 There's a reason Toyota's Corolla has earned its place as one of, if not the, top selling cars in history: throughout its many generations, it has offered consistent value and quality for those whose idea of a great car is reliability and economy.
Corollas have never been the most fun (though Toyota used to offer some pretty sporty versions back in the 1980's) but imparting fun isn't its mandate - er, persondate.
Now there's a brand new Corolla for 2014, one that continues Toyota's tradition of offering a great car at a good price. Toyota says this 11th generation of the Corolla includes "dramatically amplified elements of style, design, quality and craftsmanship," while building upon the car's well-earned reputation for reliability and efficiency. Besides new engine and power trains, it wears a new suit of clothes inside and out and both of them are big steps forward. more...
Thanks to the Apple iPad Air's diminutive footprint and light weight, and the many applications and capabilities it offers, it's a marvelous portable device for a wide variety of uses.
But its extreme portability and incredibly slender footprint also mean there's danger afoot, in the form of possible damage to the expensive device if you're unlucky enough to drop it. And as handy as its on screen keyboard may be, it's no substitute for a real keyboard you can touch type on. This limits its use in a professional environment.
Enter ZAGG and iHome (among others), who've brought to market a variety of cases and keyboard-based accessories to help keep your iPad Air productive and shatter free. The companies sent me three of their products to audition, a relatively straightforward cover and a keyboard/case from ZAGG, and a keyboard/case from iHome. All of them do their job well, but in very different ways. more...
---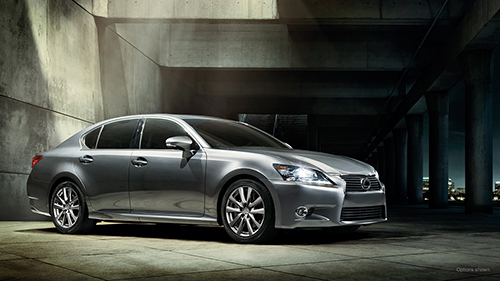 It appears that both Toyota's flagship Avalon and Lexus' mid-line GS sedans have entered 2014 mostly the same as when they were introduced barely a year ago. Fortunately, it isn't as if they needed a lot of updating, anyway, because they're both very good vehicles.
Lexus Canada sent the GS 350 AWD with more sporty F Sport package this time, a version of the car that promises an upgraded smile component for driving enthusiasts. It features the same 3.5 liter V6 engine (rated at 306 horsepower and 277 lb.-ft. of torque) and the drive mode selector on the center console changes the throttle and transmission characteristics depending on how you want to drive: eco, normal, and sport settings.
Toyota's Avalon, meanwhile, continues to amaze me. The company's biggest sedan was also redesigned about a year ago and is now less like "your father's Oldsmobile" and more like simply a splendid large family sedan. And it's very nice. more...
The assault on Apple's iPhone family continues, with new smart phones being introduced seemingly every week. And while most of these - especially ones that share an operating system - work basically the same, there are still many ways to differentiate competing phones.
Take the two models in this piece for example. The Google Nexus 5 (which, at least as far as Telus' sample is concerned, is built by LG) may be the closest in form (if not iOS function) to the iPhone, while Sony's Xperia Z1 offers plenty of benefits in its own right, including the fact that you can skip it across a lake and it'll still work. Probably.
Both phones use the Android operating system, 4.42 Kit Kat (upgraded from 4.4 during my test) in the Nexus and 4.2.2 Jelly Bean (upgraded to 4.3 during my time with it) in the Sony. I didn't notice a lot of fundamental difference between them - it isn't like the 4.3 version is like having an abacus compared to the 4.42 one - so I wouldn't sweat excessively about the Nexus being a bit more state-of-the-art than the Sony when it comes to its OS.  more...
---
It may be getting a little long in the tooth compared with its newer competitors, but Hyundai's Tucson "cute ute" SUV/crossover is still worth inclusion on your shopping list if you're looking in this market niche.
Hyundai made its recent name - as opposed to its much-derided early name - by offering good vehicles that come with more stuff stuffed into them than the competition. This tactic continues to this day, though the competition has certainly not been sitting on its haunches and watching this assault happen without fighting back. And that's undoubtedly why this older generation - it hasn't seen a complete upgrade in a few years now and so is probably due - isn't quite as upscale compared to the competition as it was when freshly minted. But it still does a great job at a reasonable price. And how bad can that be? more...
"Separating the useful information from the steaming BS can be tough."
That's the word from Calgary-based IT pro Christopher Bray, who sat down at his keyboard recently to give some insight into what to look for when buying a computer in 2014. Bray, who moonlights as my oldest son, was responding to a request from another relative who was flummoxed at the choices out there.
Chris and I have owned many computers over the years, starting back in the early 1980's when the Apple II was king and the IBM PC had yet to be introduced. Heck, it was back then the Radio Shack computer was duking it out with Apple for supremacy. Both lost to the IBM/Microsoft juggernaut, though Apple continues to do extremely well as it offers higher end alternatives to the generic PC. more...
---
We welcome your comments!
TechnoFile: "The Tech Magazine for the Rest of Us!"
TechnoFile publisher Jim Bray's print columns are available through the
TechnoFile Syndicate.
Note: Unless otherwise noted, prices in this publication are quoted in US dollars.

TechnoFile is copyright and a registered trademark © ® of
Pandemonium Productions. All rights reserved.
E-mail us Here!
---